Volunteer with us!
Volunteering for us is fun and rewarding in so many ways! We are extremely passionate about serving the Omaha dog community but need your help before we open our permanent location.
In exchange for becoming an Omaha Dog Bar Volunteer, you'll receive a t-shirt, super fun times with all the pups, and an opportunity to help open Nebraska's first Indoor/outdoor dog park and bar! Plus, when we are officially open, you will get a discount on membership fees! Please read the volunteer information below before submitting an application. We look forward to hearing from you!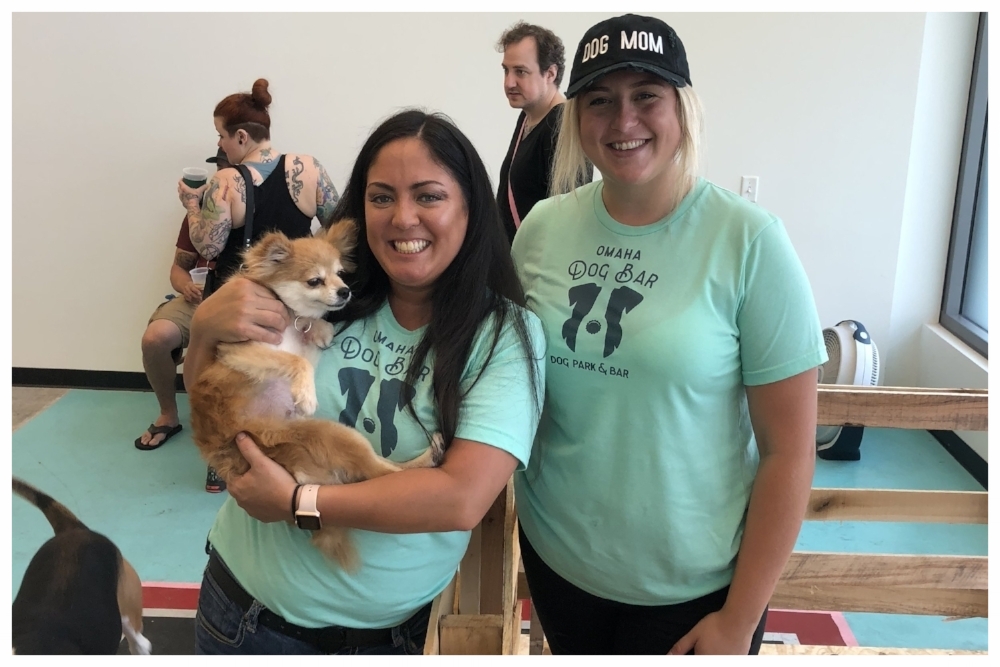 What are the requirements to be a Volunteer?
Must be 18 years or older

Must be able to commit and make it on time

Must be able to stand for 3 hours

Will need to wear the t-shirt provided while working

Must have fun! :)
What are some of the duties of a volunteer?
Setup Helpers: These volunteers will tend to various elements at events. Duties might include: decorating; assisting vendors; cleaning; refilling water bowls and poop bag stations, etc.

Merchandise: These volunteers will handle selling merch and drink tickets. Merchandise volunteers should be able to do simple math quickly in their head and be comfortable handling money, making transactions on a Paypal reader and keeping track of a small inventory

Registration: These Volunteers will be in charge of checking Pups and their owners in, organizing waivers if needed and handling some very light customer service questions

Gate Ranger: These Volunteers are responsible for ensuring Pups and their humans enter and exit safely

Bark Park Ranger: These volunteers will ensure that pups are playing safely and should feel comfortable enough with pups to break up any sticky situations if they should arise.

Floater: These volunteers are ideally capable for filling several roles. They will be primarily stationed with the owner/organizer and will help with any last minute items needed